Garry Sheppard on the Web:
Not Available Online

QUICK FACTS:
Coming Soon


Garry Sheppard has enjoyed a long-standing career in the gospel music industry. His dream has always been to sing professionally since childhood. He began singing in groups when he was in high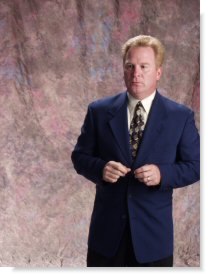 school. During the National Quartet convention in 1983, he learned there was a tenor position open with the Kingsmen from Asheville, North Carolina. He was hired and sang with the Kingsmen for ten years performing throughout the United States and Canada.

While with the Kingsmen, Garry recorded signature Kingsmen songs such as "He's All I Need," "The Judgment," "Meet Me At The Table," "Stand Up" and "Wish You Were Here."

In 1993, Garry resigned his position with the Kingsmen and helped start a church in Ocean Isle Beach, North Carolina. Once the church was established, he returned to the music industry and moved to Nashville, Tennessee. Garry sang tenor with Perfect Heart for five years until the group disbanded.

Garry is also a songwriter. He has written with Niles Borrop, Darryl Williams, Bruce Carroll and Dave Clark. His songs have been recorded by the Kingsmen, Perfect Heart, the Florida Boys, Todd Nelon and others.

In October 2000, Garry was recognized with the Kingsmen, for their years of ministry, by being inducted into the Gospel Music Association (GMA) Hall of Fame.

Garry began his solo ministry in the Fall of 2000. He now travels across the country singing primarily in churches. He has recorded a project that features only songs he has written. Garry also has a comedy project with original material.

Garry resides in Goodlettsville, Tennessee with his wife, Brenda and their two children, Chloe and Camron. They are active members of Northridge Church in White House, Tennessee.
Career Highlights:
• Coming Soon