Bob Thomas on the Web:
http://www.bobthomasministries.com/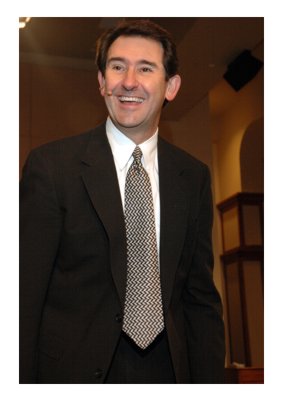 Bob Thomas was born in 1954 to Bob and Rosa Lee Thomas in Twin Falls, ID. He was raised in ID, CA and CO. He grew up loving the great outdoors and he enjoys hunting, fishing, and camping.

Bob was saved and baptized at an early age of seven. Early on he developed a passion for singing and public speaking. He completed his first recording when he was 15. As a teenager Bob traveled with Southern Gospel singing groups across the United States.

In 1972 he entered California Christian College (CCC) where he met his wife, Rhonda Jo Jerrigan. They married on June 21, 1973 in Fresno, CA on the steps of the camps administration buildling.

Bob was ordained April 18th, 1974 and graduated from CCC in 1976 with a BS in Theology. In 2004, Bob completed his Master's degree with Moody Bible Institute.

Bob is a full-time evangelist. He has served as pastor, staff member, conference speaker, and guest soloist for a variety of venues. Bob and Rhonda have two adult children and also have two wonderful daughter-in-laws.

Career Highlights:
• Bob Thomas ministry emphasizes "Right Relationships" He program shows we are created to live in a right relationship with God, Self, and Others. Living in these right relationships exalts Jesus Christ. It also provides the platform for Maximum Living and Effective Christian Service.

• Venues: Revivals, Single Services. Marriage Retreats, Youth Camps, Relatioship Seminars, Concerts of Prayer and Musical Concerts.